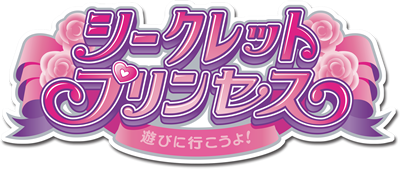 The team code is "secret princess"!
Elegantly bold, swiftly graceful. They are the noble risk contractors.
Dating-sim-type "moe" slot machine arrives to thrill the players with its romantic elements plus astonishing battle.
A private, strictly confidential agent team called "Kingdom Numbers."
Grouped into several sub-teams, their missions varies from protecting important people, infiltrating secret facilities, recapturing confidential documents, acquisition of targets, and to destruction of conflicting organizations and their premises.
Among them, there is a team with outstanding mission completion ratio. The team name was "Secret Princess," consisting of high-school girls…!
This is a pachislot machine full of interactive functions.
Players can enjoy a dating-sim-like experience including the changeable Assist Replay Time function that varies according to the heroine selected by players, or piling a large stock by making right selections during the dating time (Assist Time + Assist Replay Time) to attract the heroine you choose, and so on.
An original content jointly created by IGT Japan, a pachislot manufacturer, and Red Entertainment.
It was released in 2009 as a "Moe" slot offering stage effects full of actions and romantic elements provided by the three heroines; Miyako Fukashiro (voice: Rina Sato), Shizuku Amano (voice: Eri Kitamura) and Kokoro Minorikawa (voice: Kimiko Koyama), who all have two faces ― one as agents and another as high school girls.
Media
Related information
©RED