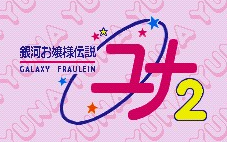 The main character Yuna was a first-year student at a famous preppy Shiraokadai All-Girls' High School.
She was just another girl up until winning a "Galactic Beauty Contest." By this incredible twist of fate, she has been charged with the mission of defending the universe from evil!
Yuna, an easygoing, unfussy and somewhat ditzy girl became an idol by some freak coincidence!
Getting involved in a predestinate incident, she becomes "The Savior of Light" and charged with defending the universe from evil… Scary enemies such as the 13 Servants of Darkness and the Queen of Darkness come to her one after another. Can she keep the peace in universe and become the true "Savior of Light"?
The main character Yuna as well as all the other female characters are all gorgeous beauties! This is a spectacle story full of comical elements and serious battles, brought by the charmingly unique girls that fight for the future of the Galaxy!
Written and characters designed by Akitaka Mika   Composition and scenario by Satoru Akahori and Masashi Noro   Guest characters designed by Kosuke Fujishima and Michitaka Kikuchi
The series started with the software "GALAXY FRAULEIN YUNA," released in 1992 for TurboGrafx-16 console.
At a later date, not just its sequel but a number of drama CDs were released. An original anime titled "GALAXY FRAULEIN YUNA: Siren in sorrow" was also created.
Media
Related information
ⓒKonami Digital Entertainment ⓒRED