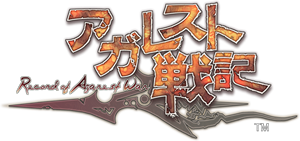 An epic role-playing game jointly developed by Red Entertainment and Compile Heart!
There were five continents in the world called Agarest.
Each one was pierced by a great pillar that towered toward the sky. These soaring monuments were the gods themselves.
One of the continent, Lucrellia.
The beginning of the story and the end of the age of myth find their start there.
A young man named Leonhardt sacrifices everything, even his future, to protect the precious one. At death's door, he signs a contract… To dedicate himself as Spirit Vessel to eventually become the pillar that holds up this world, together with a maiden inheriting the blood of the gods.
Fated destruction… inherited destinies…
This is a story woven in souls across generations; the final tale of the gods…
Red Entertainment developed the scenarios for dating sim events, Free Intention system, and sub-events.
Scenario support: Shuntaro Ashida, Red Entertainment Corporation
The first title was released for PlayStation3 console and followed by a series of Record of Agarest War Zero, Record of Agarest War 2, and an spin-off title, Record of Agarest War: Marriage. Their conversions are available worldwide.
Media
Related information
Product Information
http://www.compileheart.com/info/
©2007-2010 COMPILE HEART / RED
©2012 COMPILE HEART / FELISTELLA / RED